Your Trusted Bio Ethanol Fuel Solution For Ethanol Fireplaces
Bio Flame's eco-friendly fuel is the ultimate fuel solution for your ethanol fireplace. This all-natural fuel produces a beautiful dancing flame without releasing harmful toxins or chemicals into the air.
Purchase Now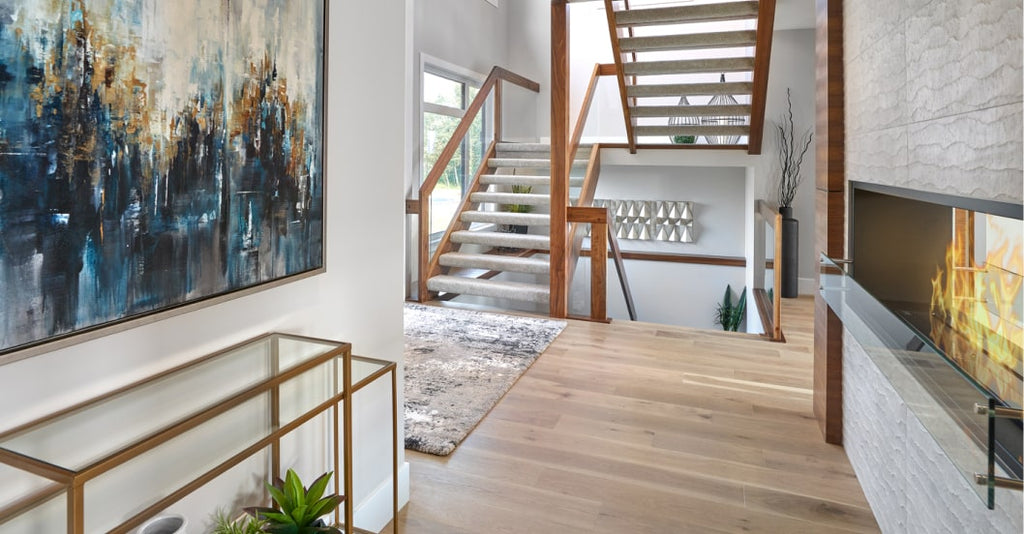 Bio Flame's Smart Fuel Solution
Did you know that Bio Flame's bio-ethanol fuel has a sweet secret ingredient? It's made with sugar!
That's right, Bio Flame ethanol fuel is so eco-friendly that it's produced through the fermentation of sugars, such as beets, sugar cane, and potatoes. These renewable, natural resources work together to create a bio-ethanol fuel source that provides warmth and creates a mesmerizing dancing flame. When it comes to having a fireplace, it doesn't get much sweeter than that!
Benefits of Bio Flame Ethanol Fuel

Environmentally Friendly
Bioethanol fuel is made from renewable, all-natural resources, eliminating the need to cut down valuable trees that take much longer to regenerate.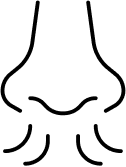 Better Breathing
With Bio Flame ethanol fuel, you can feel comfortable knowing that no harmful toxins or chemicals are being released into your space.

Cleaner Source
Cleaning a Bio Flame fireplace is a breeze as the fuel creates a clean heat source, so you don't need to worry about cleaning ash or soot.

Super Simple
Bio ethanol fuel used in a Bio Flame fireplace is easy to use. Simply refill it and never worry about spills or trekking out in the cold weather for another log again
See What Our Clients Say About Our Bio Ethanol Fuel
After purchasing 2 Bio Flame fireplaces, I have to say that everyone should forget about the traditional gas or electric fireplaces. Bio Flame runs on bio-ethanol fuel that can be installed in any space, and it took 15 minutes for me to install in my urban city basement and about 20 minutes in my cabin bathroom. The living room and bathroom just needed to be big enough to provide decent ventilation. The fuel is stored in a small tank beneath the fire, so there is no need to run pipes to the fireplace. Definitely recommend.
The fuel I ordered allows for an odorless and sootless fire, which has made the clean-up easier and the experience enjoyable. Ethanol fires are definitely the way to go. I can honestly say I'm never going back to wood or gas fires again.
Used to own an Ecosmart unit for a couple of years then saw BioFlame in one of the interior design magazines and decided to install one for comparison. In terms of pricing points, BioFlame comes in about 40% cheaper than EcoSmart and last about 2 hours longer on a can of fuel. Fuel can be obtained directly from Bio Flame which is a big plus and convenient.
Bio Ethanol Fuel Vs. Other Types of Fuel
If you're in the market for a fireplace, you may have wondered how bioethanol-fuelled fireplaces compare against other fuel sources. Here's how bioethanol fireplace fuel measures up against other traditional and modern fuel options.
Alcohol Gel

At first glance, alcohol gel and bio ethanol fireplace fuel might seem very similar. However, there are some critical differences between the two.

Gel fuel is made of water, salt, pure isopropyl alcohol, and thickening agents. The salt in gel fuel is designed to create a crackling sound, imitating the noise of a wood-burning fire. Gel fuel comes in ready-to-use canisters that typically can't be refilled and are disposed of when empty. Additionally, gel fireplaces require more work than bio ethanol fireplaces, as the alcohol gel canisters must be changed more often due to the smaller canister size.

Whereas bioethanol fuel burns with scattered, playful, orange flames, gel fuel offers thicker, yellow, slow-burning, and gathered flames. While an alcohol gel fire lights up quickly in about 30 seconds or less, it doesn't produce as much heat compared to bio fuel, which typically produces 2,500-3,000 BTUs per hour.
Natural Gas

Natural gas fireplaces are hooked up to a natural gas line in your commercial space or home, requiring additional ventilation and connections. Due to the intense fire from natural gas, these fireplaces burn and use up a lot of oxygen from your room. In contrast, ethanol fireplaces use ethanol fuel, allowing them to be completely ventless as they do not release harmful chemicals or toxins into your space.

As for the flames, both bioethanol and natural gas fuel produce real flames but look different. Flames in natural gas fireplaces tend to be more constant, while ethanol fireplaces feature dancing, playful, and mesmerizing flames. A bio ethanol fireplace is an excellent choice if you're looking for a fireplace for ambiance and decorative purposes.
Electricity

The main differentiator between ethanol and electric fireplaces is aesthetics. Electric fireplaces produce heat but not a real flame, whereas ethanol fireplaces produce heat and a beautiful dancing flame. Additionally, depending on how electricity is generated in your area, electric fireplaces are usually not the most eco-friendly option as it's produced by natural gas or burning coal. So, if environmental considerations are important to you, bio ethanol fuel is a better, more sustainable fuel source.
Wood

Wood-burning fireplaces are the traditional fireplace choice. While the look, cozy ambiance, and smell of a wood-burning fireplace appeal to many, wood as a fuel source has some significant drawbacks.

From sourcing wood, chopping wood, hauling logs, and cleaning soot and ash, these fireplaces are far from convenient or maintenance-free. Fireplaces fuelled by wood need professional installation, high up-front costs, a chimney, and ongoing maintenance. Whereas, an ethanol fireplace is a very low-maintenance option and doesn't require any permanent connections or ventilation as it doesn't produce harmful toxins.
Bio Ethanol Fuel

Bio ethanol fuel offers many more benefits than other fireplace fuel options. Unlike gas and coal, bio ethanol fuel is a greener alternative that doesn't release harmful pollutants or chemicals into the air.

This sustainable biofuel burns clean, making it a great option if you're concerned about air quality in your home or commercial space. Bio ethanol fireplaces are also a great way to add warmth and coziness to your home without compromising air quality.
Purchase Your Bio Ethanol Fuel Today
If you're looking for a beautiful, low-maintenance, sustainable, and cost-effective fireplace, a bio ethanol fireplace checks all the boxes! A modern solution to a traditional desire for comfort, beauty, and warmth in your home, bio ethanol fuel has quickly become a go-to choice for many homeowners across the world.
You can purchase Bio Flame bio fuel at your local hardware store (Lowes and Ace Hardware in the United States or Home Hardware and Canadian Tire in Canada). It is also available for order through online vendors, including Amazon.
Frequently Asked Questions
What is bio ethanol fuel made of?

The Bio Flame bio ethanol fuel is an all-natural, renewable fuel made from plants such as corn, beets, and potatoes. Our bio ethanol fuels are made by fermenting naturally occurring plant sugars and produce a beautiful, clean-burning fire.
Does bio ethanol fuel smell?

No, bio ethanol fuel burns clean and produce no odors, smoke, soot, or ash. When you extinguish your fire, you might notice a faint smell, similar to when blowing out a candle.
Is burning bio ethanol fuel safe for children and pets?

If indoor air quality concerns you, ethanol fireplaces are a great option to keep your family safe from harmful chemicals and toxins. Bio ethanol fuel is a clean-burning fuel that only emits water vapor and minimal carbon dioxide. It's important to use bioethanol fuel designed explicitly for ethanol fireplaces.
What does a bio ethanol flame look like?

Bio ethanol fireplaces produce a real, dancing flame with an orange color.
How do I fuel my fireplace?

You can enjoy the warmth and beauty of a real fire in just a few simple steps. Here is how you use your bio ethanol fireplace.

Fill the ethanol burner. Bio ethanol fuel is a liquid fuel that comes in bottles. These bottles allow you to fill the burner without the risk of spills or the burner overflowing.
Light the fire. Once the burner is full, ignite it with a long lighter or match. Within minutes, you'll be able to enjoy your fire!
Extinguish the fire. To extinguish the fire, you can use the adjuster rod, lid, or smartphone if you have a SMART fireplace. After extinguishing your fire, you may notice a slight odor, similar to when you blow out a candle; this is normal.
Refill and enjoy! When your ethanol burner is empty, just refill and light it again.
How long does bio ethanol fuel last?

On average, Bio Flame's bio ethanol fuel can last for 4 hours per liter of fluid before needing to be refilled.
Does the biofuel work for all Bio Flame fireplaces?

Yes! You can use our ethanol fuel in any of our fireplaces. This includes: