Our team of fire specialists can clarify any questions you may have.
Don't hesitate to contact us.
---
38″ Firebox DS
---
17,000BTU – 5.0Kw/h (heats on average 69m2 or 742ft2)
304 Stainless Steel Firebox Construction
Double Walled Design
Fully Insulated
Brushed Stainless Steel Internal Frame
8mm Tempered Glass
16" Burner
5 Year Warranty
Tested and Certified
H 22.5" (572mm) W 38.6" (980mm) D 12.75" (340mm)
UL / ULC Approved & Certified
In stock and ready to ship in 1-2 business days.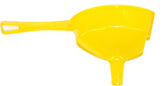 Funnel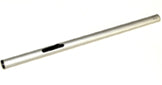 Lighter

Lighting Rod
Frequently Asked Questions
What is an ethanol firebox insert?
How do I install an ethanol firebox?
Are ethanol fireplace inserts safe?
Do ethanol fireplaces heat a room?
Are your ethanol fireplaces customizable?
Not UL certified
These are advertised as UL certified, but the certification was discontinued in 2021. Our building inspector would not approve & so far company is not refunding and covering expenses.
Happy
Very happy with my Bio Flame fireplace.