Our team of fire specialists can clarify any questions you may have.
Don't hesitate to contact us.
---
38″ Firebox SS
---
17,000BTU – 5.0Kw/h (heats on average 69m2 or 742ft2)
304 Stainless Steel Firebox Construction
Double Walled Design
Fully Insulated
Brushed Stainless Steel Internal Frame
8mm Tempered Glass
16" Burner
5 Year Warranty
H 22.5" (572mm) W 38.6" (980mm) D 12.75" (340mm)
UL / ULC Approved & Certified
In stock and ready to ship in 1-2 business days.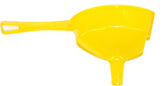 Funnel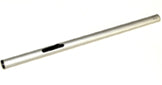 Lighter

Lighting Rod
Frequently Asked Questions
What is an ethanol firebox insert?
How do I install an ethanol firebox?
Are ethanol fireplace inserts safe?
Do ethanol fireplaces heat a room?
Are your ethanol fireplaces customizable?
Overall it's great
Just the fuel is hard to find unless you order from Amazon and that's expensive. Arrived very quickly and was pleased with that. It's very nice and gives more heat than I thought it would.
Special discount
Couldn't pass up the special discount in return for a review. The firebox we orders looks terrific! We opted for the black coating and it turned out great.
We have only used it twice but were impressed by the size of the flame. Overall happy with our purchase.