Our team of fire specialists can clarify any questions you may have.
Don't hesitate to contact us.
---
Rogue 2.0 SS
---
17,000BTU – 5.0Kw/h (heats on average 69m2 or 742ft2)
304 Stainless Steel Firebox Construction
Brushed Stainless Steel Interior
8mm Tempered Glass On Both Sides
16" Burner
5 Year Warranty
H 27.5" (699mm) W 36.0" (914mm) D 10.0" (254mm)
UL / ULC Approved & Certified
(INQUIRE ABOUT CUSTOM SIZE OR COLOR)
In stock and ready to ship in 1-2 business days.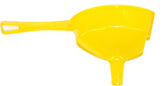 Funnel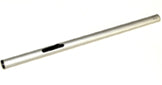 Lighter

Lighting Rod
Frequently Asked Questions
Can I use an ethanol fireplace outdoors?
Can I move my free-standing ethanol fireplace?
How do I maintain an ethanol fireplace?
Do you offer any other bioethanol fireplaces?
Do ethanol fireplaces heat a room?
Can you put a TV above a bioethanol fireplace?
Are ventless ethanol fireplaces safe?
Great purchase !
This has been a great experience. My inquiries were answered quickly and the info sought was provided. The purchase was easy to complete and delivery was on schedule with no damage to the unit. The fireplace looks great and provides extra heat on those damp and cool days.
Beautiful and great heat!
I've had my Rogue fireplace for 3 years now and it's the best thing I ever bought. My main level is just over 700 square feet and this heats the main level and the heat goes upstairs. Great anytime but especially when the power goes out. No smell or soot.
Excellent customer service
Terrific concept and surprisingly efficient. Great staff answered all of my questions and installation was very simple