Our team of fire specialists can clarify any questions you may have.
Don't hesitate to contact us.
---
Sek XL
---
27,000BTU – 7.9Kw/h (heats on average 93m2 or 1,001ft2)
304 Stainless Steel Firebox Construction
Brushed Stainless Steel Interior
8mm Tempered Glass On Both Sides
38" Burner
5 Year Warranty
H 39.5" (1003mm) W 53.5" (1359mm) D 17.5" (445mm)
UL / ULC Approved & Certified
(INQUIRE ABOUT CUSTOM SIZE OR COLOR)
In stock and ready to ship in 1-2 business days.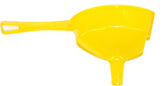 Funnel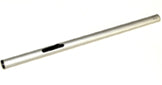 Lighter

Lighting Rod
Frequently Asked Questions
Can I use an ethanol fireplace outdoors?
Can I move my free-standing ethanol fireplace?
How do I maintain an ethanol fireplace?
Do you offer any other bioethanol fireplaces?
Do ethanol fireplaces heat a room?
Can you put a TV above a bioethanol fireplace?
Are ventless ethanol fireplaces safe?
Our favorite pastime
Spending chilly evenings around our Bio Flame fireplace is now a favorite family pastime. Love the product and easy installation. Highly recommend.
Great real flame
Nothing beats the look of a real flame! Great designs as well.