Our team of fire specialists can clarify any questions you may have.
Don't hesitate to contact us.
---
Rogue 2.0 DS (Double Sided)
---
17,000BTU – 5.0Kw/h (heats on average 69m2 or 742ft2)
304 Stainless Steel Firebox Construction
Brushed Stainless Steel Interior
8mm Tempered Glass On Both Sides
16" Burner
5 Year Warranty
H 27.5" (699mm) W 36.0" (914mm) D 10.0" (254mm)
UL / ULC Approved & Certified
(INQUIRE ABOUT CUSTOM SIZE OR COLOR)
In stock and ready to ship in 1-2 business days.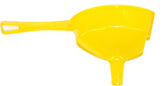 Funnel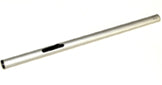 Lighter

Lighting Rod
Frequently Asked Questions
Can I use an ethanol fireplace outdoors?
Can I move my free-standing ethanol fireplace?
How do I maintain an ethanol fireplace?
Do you offer any other bioethanol fireplaces?
Do ethanol fireplaces heat a room?
Can you put a TV above a bioethanol fireplace?
Are ventless ethanol fireplaces safe?
Love it
I love my new Bio Flame fireplace. I had no idea that these fireplaces even existed, otherwise I would have installed one in my condo years ago!
Amaizing flame
Couldn't be happier with Bio Flame. Amazing flame and the install of our new fireplace in the master bedroom took less than 30 minutes! Happy wife, happy life!
Rogue 2.0 DS (Double Sided)