Our team of fire specialists can clarify any questions you may have.
Don't hesitate to contact us.
---
38" Burner
---
27,000BTU - 7.9Kw/h (heats on average 93m2 or 1,001ft2)
304 Stainless Steel Construction
Insulated Bottom Tray
11L Fuel Capacity
5 Year Warranty
H 4.5" (114mm) W 36.67" (931.5mm) D 8.5" (216mm)
UL / ULC Approved & Certified
In stock and ready to ship in 1-2 business days.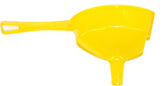 Funnel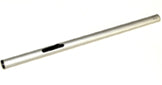 Lighter

Lighting Rod
Frequently Asked Questions
Are ethanol burners energy efficient?
Where can ethanol burners be installed?
Do ethanol burners give off heat?
Can you use an ethanol burner indoors?
How do you use an ethanol burner?
What fuel is safe to burn indoors?
Solid
I have purchased nearly a dozen Bio Flame burners over the last few years to be used with our concrete fire pits.
The burners themselves are constructed out of better material that another company that we used to use, and produce a much nicer flame.
Overall great product, and service. Will definitely continue to be a customer.