Our team of fire specialists can clarify any questions you may have.
Don't hesitate to contact us.
---
72" Burner
---
47,400BTU – 13.9Kw/h (heats on average 169m2 or 1,819t2)
304 Stainless Steel Construction
Insulated Bottom Tray
21.5L Fuel Capacity
5 Year Warranty
H 4.5" (115mm) W 72.0" (1829mm) D 7.6" (193mm)
UL / ULC Approved & Certified
Custom Sizes Available Up to 180"
In stock and ready to ship in 1-2 business days.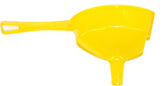 Funnel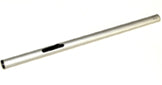 Lighter

Lighting Rod
Frequently Asked Questions
Are ethanol burners energy efficient?
Where can ethanol burners be installed?
Do ethanol burners give off heat?
Can you use an ethanol burner indoors?
How do you use an ethanol burner?
What fuel is safe to burn indoors?
Great deal
Very happy with the Bio Flame product and service! Our wood burning fireplace was decommissioned by our insurance carrier and we had received quotes nearing $17,000
to convert to gas. Luckily, a friend recommended Bio Flame and we were able to convert to just under $5,000! I don't usually write reviews, but these guys were great to deal with!