Our team of fire specialists can clarify any questions you may have.
Don't hesitate to contact us.
---
13" Round Grate Kit
---
29,000BTU – 8.5Kw/h (heats on average 98m2 or 1,054ft2)
304 Stainless Steel Construction
Insulated Bottom Tray
3.0L Fuel Capacity
5 Year Warranty
H 5.9" (150mm) W 14.6" (370mm) D 14.6" (370mm)

UL / ULC Approved & Certified

 
In stock and ready to ship in 1-2 business days.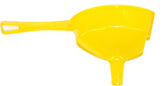 Funnel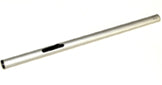 Lighter

Lighting Rod
Frequently Asked Questions
How do you convert a traditional fireplace to an ethanol fireplace with the grate kit?
What is an ethanol fireplace grate kit?
How do I convert an existing fireplace to an ethanol fireplace?
Can I use a grate kit for a closed fireplace?
On what types of surfaces can I install an ethanol grate kit?
Do ethanol fireplaces give off much heat?
What is the burn time of an ethanol fireplace?
Love this
Love our Bio Flame. Planning to use another burner system in our backyard this Summer!