Our team of fire specialists can clarify any questions you may have.
Don't hesitate to contact us.
---
Fiorenzo
---
12,000BTU – 3.5Kw/h (heats on average 40m2 or 430ft2)
Stainless Steel Firebox Construction
Brushed Stainless Steel Fascia
8mm Tempered Glass
13" Burner
5 Year Warranty
H 23.8" (579mm) W 33.4" (849mm) D 6.6" (168mm)
UL / ULC Approved & Certified
(INQUIRE ABOUT CUSTOM SIZE OR COLOR)
In stock and ready to ship in 1-2 business days.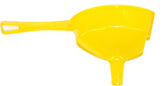 Funnel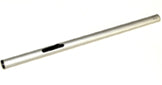 Lighter

Lighting Rod
Frequently Asked Questions
Does an ethanol fireplace produce heat?
Can you put a TV above an ethanol fireplace?
How long does it take to install a wall-mounted ethanol fireplace?
Where can I install a wall-mounted fireplace?
What's the difference between a free-standing fireplace and a wall-mounted fireplace?
Great Product!
We are in love with our bio flame fireplace! So simple to install in the wall and use, but very impressed with the fuel efficiency and heat output.
Highly recommend these guys!
Thank you for your great review, Emile!
We hope that you enjoy your Bio Flame :)
Georgeous job
Wow!!! Gorgeous job done by Bio Flame! Really impressed with this company and will use them again and again!!!
Thank you for your review, Rosa! Hope you enjoy it!