Our team of fire specialists can clarify any questions you may have.
Don't hesitate to contact us.
---
Prive
---
12,000BTU or 3.5Kw/h (heats on average 40m2 or 430ft2)
Stainless Steel Firebox Construction
Brushed Stainless Steel Fascia
13" Burner
5 Year Warranty
H 27.0" (686mm) W 34.4" (874mm) D 10.8" (275mm)
UL / ULC Approved & Certified
(INQUIRE ABOUT CUSTOM SIZE OR COLOR)
In stock and ready to ship in 1-2 business days.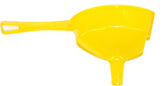 Funnel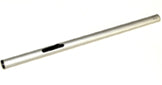 Lighter

Lighting Rod
Frequently Asked Questions
Does an ethanol fireplace produce heat?
Can you put a TV above an ethanol fireplace?
How long does it take to install a wall-mounted ethanol fireplace?
Where can I install a wall-mounted fireplace?
What's the difference between a free-standing fireplace and a wall-mounted fireplace?
No maintenance fees
Amazing technology yet so simple! We are very pleased with our Bio Flame fireplace and prefer over gas for overall looks, and over wood burning for
the lack of maintenance and cleaning. Go get one of your own!
Thank you for your review, Wade! Hope you enjoy it!
Great Support
Bio Flame offered us great support in selecting the right fireplaces for our new build. That aside Sean was more than helpful as we had many questions
throughout the build. We would highly recommend Bio Flame!
Thank you for your review, Robert! Hope you enjoy it!