Our team of fire specialists can clarify any questions you may have.
Don't hesitate to contact us.
---
Pure
---
8,000BTU or 2.3Kw/h (heats on average 23m2 or 248ft2)
Stainless Steel Construction
Brushed Stainless Steel Fascia
8mm Tempered Glass
2 Fuel Canisters
5 Year Warranty
H 23.6" (600mm) W 23.8" (600mm) D 11.0" (280mm)
UL / ULC Approved & Certified
(INQUIRE ABOUT CUSTOM SIZE OR COLOR)
In stock and ready to ship in 1-2 business days.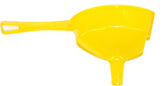 Funnel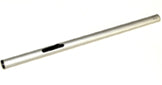 Lighter

Lighting Rod
Frequently Asked Questions
Does an ethanol fireplace produce heat?
Can you put a TV above an ethanol fireplace?
How long does it take to install a wall-mounted ethanol fireplace?
Where can I install a wall-mounted fireplace?
What's the difference between a free-standing fireplace and a wall-mounted fireplace?
Very professional team
Our contractor told us that it would be impossible to run a gas line to our master bedroom, but recommended Bio Flame.
I'm glad that he did as we now have a gorgeous fireplace in our bedroom and came in under budget!
I have been spreading the word on Bio Flame as I am just ecstatic! Very professional team and quick installation. Go get one of your own!
Thank you for your review, Jolene! Hope you enjoy it!
Professionals
Thank you very much to Alex and Team for timely shipping, installation of the wall mounted units to my development projects in Richmond, BC.
Looking forward to doing business with your company for my next project. Regards.
Thank you for your great review, Steven!
We hope that you enjoy your Bio Flame :)