Our team of fire specialists can clarify any questions you may have.
Don't hesitate to contact us.
---
Xelo
---
12,000BTU or 3.5Kw/h (heats on average 40m2 or 430ft2)
Stainless Steel Firebox Construction
Brushed Stainless Steel Fascia
8mm Tempered Glass
13" Burner
5 Year Warranty
H 31.5" (800mm) W 19.7" (500mm) D 9.8" (250mm)
UL / ULC Approved & Certified
(INQUIRE ABOUT CUSTOM SIZE OR COLOR)
In stock and ready to ship in 1-2 business days.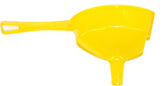 Funnel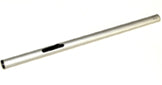 Lighter

Lighting Rod
Frequently Asked Questions
Does an ethanol fireplace produce heat?
Can you put a TV above an ethanol fireplace?
How long does it take to install a wall-mounted ethanol fireplace?
Where can I install a wall-mounted fireplace?
What's the difference between a free-standing fireplace and a wall-mounted fireplace?
The easiest way to get a nice fireplace
I never thought I would have a fireplace in my home because I have no chimney nor a natural gas inlet. Thanks to Bioflame I now have two! Easy installation! Nice real fire ambiance that becomes really warm.
Definitely recommend
After purchasing 2 Bio Flame fireplaces, i have to say that everyone should forget about the traditional gas or electric fireplaces.
Bio Flame runs on bio-ethanol fuel can be installed in any space and it took 15 minutes for me to install in my urban city basement and
about 20 minutes in my cabin bathroom. The living room and bathroom just needed to be big enough to provide decent ventilation.
The fuel is stored in a small tank beneath the fire, so there is no need to run pipes to the fireplace.
There is also no need for a flue or chimney, so ventless designs works well in my spaces that would not have been able to include a fire
before due to building constraints and substantial installation costs. Definitely recommend.
Thank you for your review, Danny! Hope you enjoy it!
Love it!
I purchased the XELO bio flame wall-mounted fireplace and I love it! I was nervous about filling the burner with fuel & lighting the burner but it's very easy to do.
Thank you for your review, Connie! Hope you enjoy it!