Our team of fire specialists can clarify any questions you may have.
Don't hesitate to contact us.
---
Lorenzo
---
17,000BTU – 5.0Kw/h (heats on average 69m2 or 742ft2)
Stainless Steel Firebox Construction
Brushed Stainless Steel Fascia
8mm Tempered Glass
16" Burner
5 Year Warranty
H 23.8" (579mm) W 45.25" (1149mm) D 6.75" (171mm)
UL / ULC Approved & Certified
In stock and ready to ship in 1-2 business days.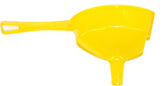 Funnel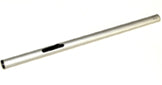 Lighter

Lighting Rod
Frequently Asked Questions
Does an ethanol fireplace produce heat?
Can you put a TV above an ethanol fireplace?
How long does it take to install a wall-mounted ethanol fireplace?
Where can I install a wall-mounted fireplace?
What's the difference between a free-standing fireplace and a wall-mounted fireplace?
Not bad not great.
Nice and easy to install. The fuel does have a smell to it. The quality of the material is not worth the cost.
Cosy and beautiful
We have recently purchased the Lorenzo fireplace. We are so happy with this purchase. The fireplace arrived promptly it was easy to install and it's beautiful in our lounge area. I am totally in love. Nothing better than to sit in front of the fire with a good book or movie.
The only issues: the lighter didn't work and we had to wait to try it on as there was no ethanol included.
Electronic gas lighter
The gas lighter won't work ,what can I do?
Had my fireplace a few years now and still loving it.
Fantastic buy. Easy, clean, warm. I can have the wonderful warm ambiance of a fire within minutes and no maintenance while the fire is going. I can turn it off when I want. Plant ethanol burns clean. I have had mine for 2 years now and I am loving it. Home insurance considers it another source of heat. No added premiums. Wonderful
Beautiful
My neighbor had recommended Bio Flame and glad that she did. Living in a condo there is no fireplace, but we could not install a gas one, electric ones
are too cheap looking, so we ordered the Bio Flame Lorenzo. We knew installation was easy, but we had it mounted and ready to use in 15 minutes!
Very happy with the purchase and the look of the fireplace.
Thank you for your great review, Salim!
We hope that you enjoy your Bio Flame :)